The 15th edition of the JTEL Summer School took place in Bari from 1 to 8 June. Three experts from the Know-Center reported on evaluation methods in field studies, reflective elements in research and the digitisation of apprenticeship training.
This article is only available in German.
For further information, please contact marketing [at] know-center.at
Das Ziel der JTEL Summer School? Sie bietet PhD-Studenten die Möglichkeit, sich in ihrem individuellen Forschungsbereich zu positionieren, in der Wissenschafts-Community zu etablieren und ihre Forschungsarbeit mit der von anderen Wissenschaftlern zu vergleichen. Aber auch für Senior Researcher ist die Summer School ein beliebter Treffpunkt, um anderen über ihre Forschung zu berichten.
So sprach etwa Viktoria Pammer-Schindler, Scientific Area Manager Data-Driven Business am Know-Center, in ihrer Keynote über "Evaluation Methods – Field Studies in Technology-Enhanced Learning". Dabei grenzte sie zunächst die Forschungsfragen und Settings, bei denen Feldstudien zum Einsatz kommen, ab und führte anschließend aus, wie eine Feldstudie erfolgreich geplant und durchgeführt werden kann. Dissertantinnen und Dissertanten wurden eingeladen darüber nachzudenken, welche Art der Evaluierung für ihre eigene Forschungsarbeit passend wäre und wie eine Feldstudie zu ihren PhD-Themen durchgeführt werden könnte.
Angela Fessl (Area Data-Driven Business) hielt einen Workshop zum Thema "Reflection Guidance – State-of-the-art and challenges in intelligent mentoring systems". Dieser interaktive Workshop lud Interessierte nach einem theoretischen Präludium dazu ein, reflektive Elemente in der eigenen Forschungsarbeit zu identifizieren und über den möglichen Einsatz von verschiedenen Technologien zu reflektieren.
Irmtraud Wolfbauer(Area Data-Driven Business) schließlich präsentierte ein Poster zu ihrem PhD über die Digitalisierung der Lehrlingsausbildung und die damit verbundenen Forschungsmöglichkeiten. Nach einer kurzen Vorstellung wurden die Teilnehmer dazu eingeladen, vertiefende Fragen zu stellen und miteinander zu diskutieren.
Mit 95 Teilnehmerinnen und Teilnehmern aus aller Welt war die Summer School ein voller Erfolg und eine anregende und spannende Woche für die Welt der Forschung.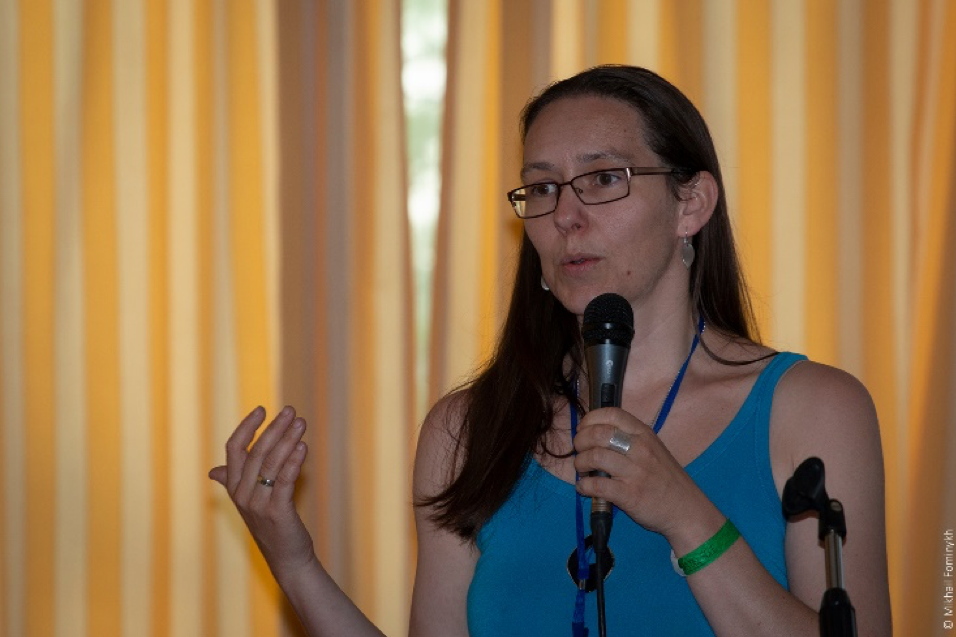 © Mikhail Fominykh