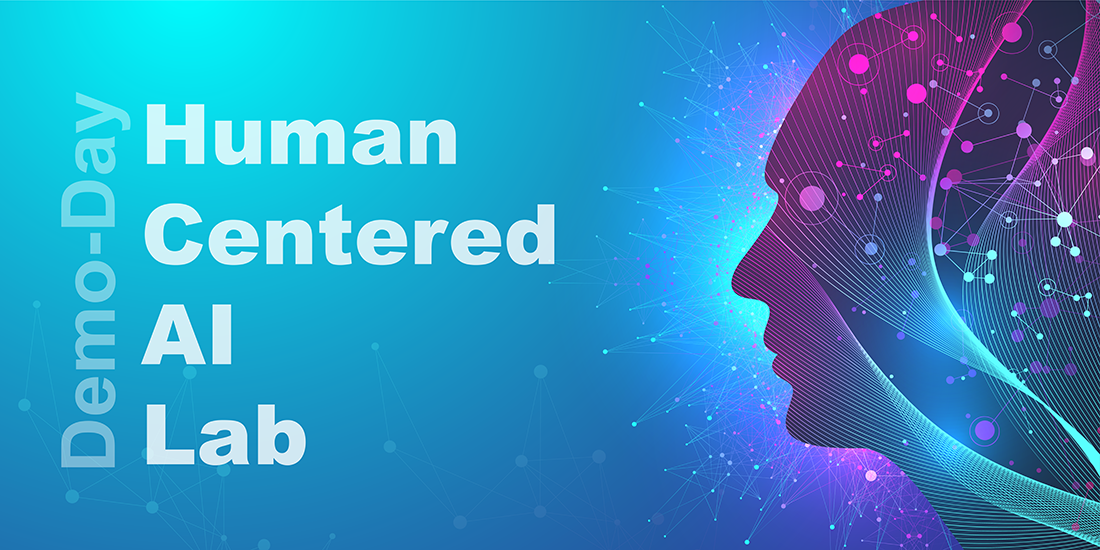 Experience first-hand how Artificial Intelligence (AI) is used in our Human-Centered AI Lab. Together with DIH-Süd, the Know-Center invites you to immerse yourself in the world of AI as part of a demo day. Take a seat in our motorsport driving simulator or explore virtual production halls using AR glasses. In our lab, we conduct research at the highest level.
Demo-Day @Know-Center
AI as growth potential for SME
16.03.2022, 15:00-17:00
Inffeldgasse 11, 8010 Graz
Get an overview of our AI research in our lab and take the chance to experience it first hand. Exchange ideas with our experts and discuss possible funding and cooperation opportunities for your company in these areas.
Agenda
15:00-15:30
Welcome and introduction

– AI Research at the Pulse of Time – Presentation of Know-Center GmbH

– About the Human-Interaction Lab

15:30-17:00
Demo sessions (in stations)

From the fields of motorsport, logistics & production

17:00-
Get2Gether & Closing
Human Telemetry System for multi-modal driver assessment
We show you ways to measure and analyse physiological factors that influence the performance of motorsport athletes.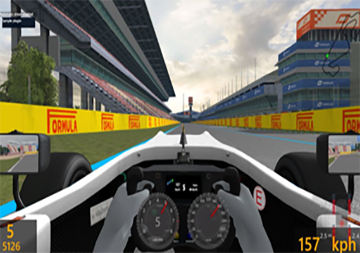 Autonomous Racing
Watch our deep learning race driver that helps professional racers to achieve the best racing line or best lap times.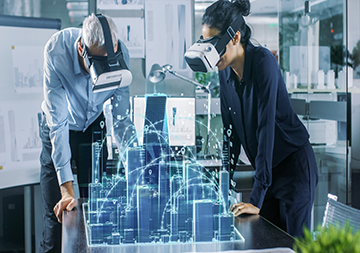 Intelligent immersive environments in Future Factories
We demonstrate how we use augmented reality devices and human factors technologies in the intra-logistics and maintenance of a highly flexible and automated production hall.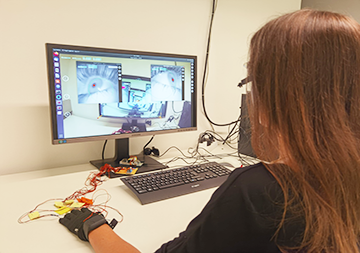 Haptics sensory substitution
You will learn how visually and hearing impaired users can obtain information from the environment with the help of wearable devices and haptic feedback.
The registration deadline is 11.03.2022. The event will be held in German and English and is offered free of charge as part of the DIH-SÜD for small and medium-sized enterprises. With the kind support of:

About Know-Center
We are a leading European Research Center for Data-driven business and Artificial Intelligence and have been helping companies to generate value and new business ideas from data for 20 years. As a COMET competence center, we implement application-oriented research projects together with industry partners, which are supported by COMET funding. Thanks to our international partner network and our proximity to research, we are always at the cutting edge of developments and technology.
Our services range from consulting services on data-driven business strategies to the technical and economic analysis of data to the implementation of further training measures in companies.
More: www.know-center.at
About DIH-Süd
DIH SÜD is a competence network that supports small and medium-sized enterprises (SMEs) in their digital transformation with expertise, networking and infrastructure. The aim is to sustainably increase productivity and quality, accelerate growth and secure competitiveness through concrete implementation projects in the company.
The activities range from initial information, advice and qualification to support for concrete innovation and research projects. SMEs are given easy access to know-how and the existing infrastructure of the partners.
Implementation of information events
Activities of the innovation and technology advisory service
Implementation of qualification measures (training courses)
Support in the development of innovations
SMEs have easy access to know-how and the existing infrastructure of the partners. For this purpose, the regional research and innovation system of the following federal provinces is available to SMEs:
Styria
Carinthia
Burgenland
Tyrol
More: www.dihsued.at