In the field of social sciences and humanities, researchers deal with various disciplines and languages. These include linguistics, politics, law, demography and psychology, as well as living and ancient languages. Language barriers, diverse subject areas or cultures often complicate collaborations and cooperation opportunities are missed out. The "GoTriple" platform overcomes these problems and immediately strengthens the research infrastructure of social sciences and humanities in Europe.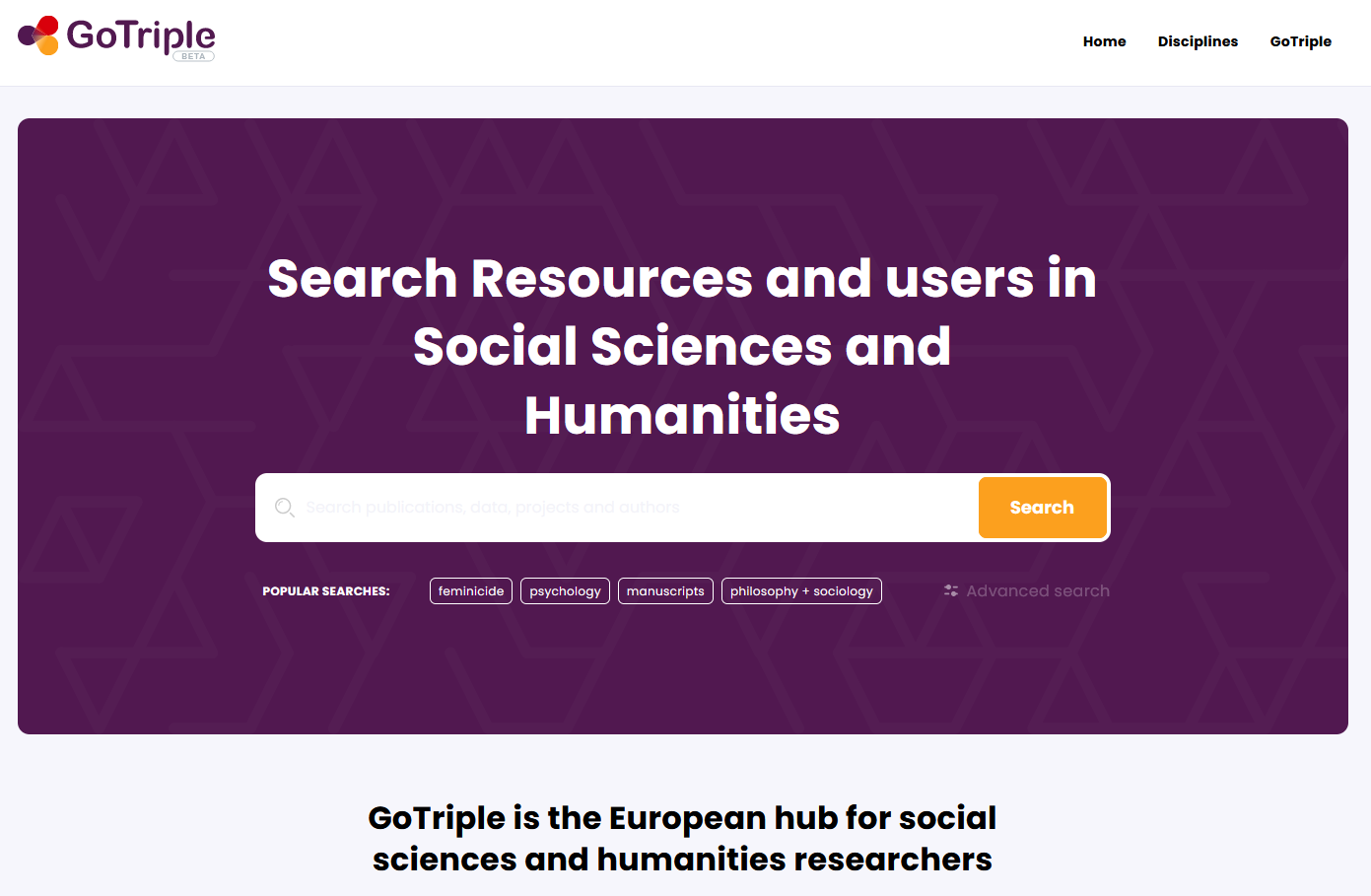 "GoTriple" is an innovative and multilingual research solution and core of the EU project Triple, which has been running since 2019. The platform is embedded into the OPERAS infrastructure as a new "Discovery Service." OPERAS supports the scientific exchange between social sciences and humanities and bundles their resources throughout Europe.
The scientific community linked by an automated research tool
The platform automatically imports publications, research data, project descriptions and researcher profiles. The data is classified, assigned to subject areas and eventually linked with each other. This allows users to search for data or researcher profiles and use them for interdisciplinary work or scientific projects.
In addition, GoTriple offers the opportunity to use innovative tools, such as visualizations, annotations and recommendation systems, for research work and discover new financing options, such as crowdfunding.
Project-Infobox
Duration:10/2019-03/2022
Funding: Horizon2020
Lead: Huma-Num
Partner: 19

Know-Center develops business model & recommendation system
Research teams at Know-Center developed a sustainable business model and an intelligent recommendation system for the implementation. The version is currently available as a beta version, the final version is expected in March 2023.
From November 22nd to November 24th, 2021 the first (virtual) TRIPLE project conference will take place on the subject of "Empowering Discovery in Open Social Sciences and Humanities." The program and additional information can be found here.