Wikimedia Austria awarded the Austrian Prize for "Freies Wissen" for the first time in 2020. The prize, honours people and organisations that bring knowledge freely and and without licence into society. The Know-Center spin-off "Open Knowledge Maps" won in the category "Civil Society Engagement" and thus further strengthens Austria's position in international competition as a knowledge location.
Wikimedia Austria awarded the prize for "Freies Wissen" in two categories: Institution of the Year and Civil Society Engagement. The award is embedded in the Public Domain Month, an international campaign that aims to firmly establish the role of free knowledge in the public perception.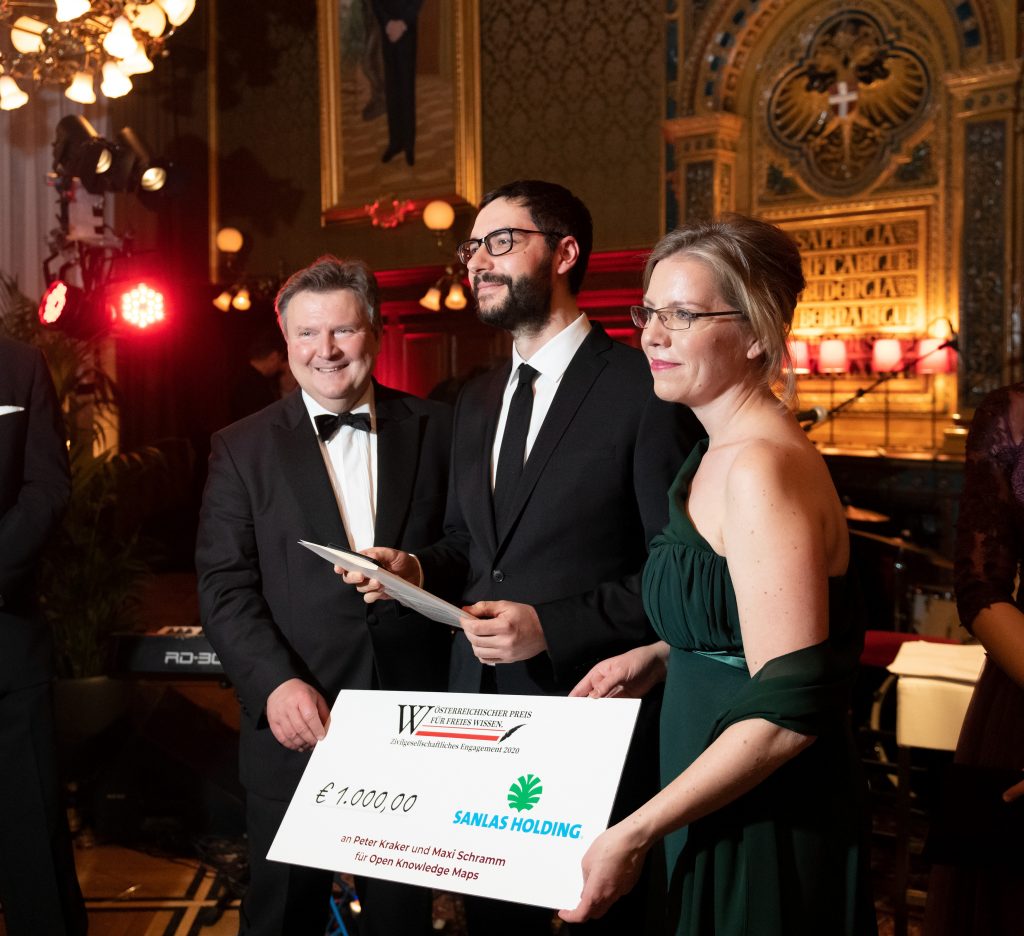 The official award ceremony took place at the Ball der Wissenschaften on 25th of January 2020 in Vienna, where the five-member jury from civil society, academia and media selected the winners from a total of twelve submissions. The prize was awarded and handed over to Peter Kraker, founder and chairman of Open Knowledge Maps, who as a researcher and post-doc at the Know-Center laid the foundation for the new organization and his team in the presence of the Federal Minister of Transport, Innovation and Technology, Leonore Gewessler and Mayor Michael Ludwig. Congratulations!
About Open Knowledge Maps
openknowledgemaps.org is the world's largest visual search engine for scientific literature and guides users through the labyrinth of scientific publications. In a relatively short time, users can obtain a quick overview of the most important areas and relevant, related literature via so-called knowledge maps.
The Know-Center has joined the core team as the first organizational member and continues to support the initiative so that Open Knowledge Maps can continue to grow as an independent organization. openknowledgemaps.org makes knowledge more visible and thus functions as one of many cornerstones necessary for a well-functioning knowledge and information society.