The EU-H2020 project 'EUHubs4Data' will start in Autumn 2020 and pursues the unique goal for the next 3 years to establish a long-term European association of Big Data-Digital Innovation Hubs (DIHs) and to successfully develop this ecosystem. Know-Center will use its European network in the field of Big Data research, which has been established for about 20 years, to develop new cooperations with international networks and Digital Innovation Hubs.
Currently in association with 12 Big-Data DIHs (closely connected to European data incubators and SME networks), EUHubs4Data creates a new instrument to make local expertise and successes of European initiatives in the field of Big Data available for future data-driven innovation in companies. The project thus makes a major contribution to the growth of European SMEs, start-ups and web companies in the global data economy.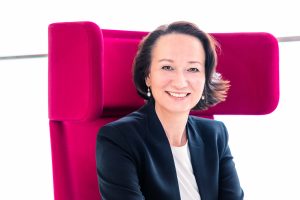 "We see EUHubs4Data as a hub to unite the concentrated Big Data expertise in Europe and to optimally support the growth of European companies with our expert knowledge and network", says Stefanie Lindstaedt, Managing Director of Know-Center.
The association's main objective is to achieve transparency in European AI and Big Data services, in order to continuously develop these services and to bring new DIHs on board to allow the network to grow even further. Above all, the concept is intended to provide access to regional expertise in the field of Big Data and to facilitate a professional exchange of information among each other in order to offer companies a comprehensive catalogue of data-driven services and solutions.
EUHubs4Data as an opportunity for numerous synergies
The project also serves as a networking booster with numerous DIHs and SMEs from Europe and paves the way for the economic relaunch, especially in current times – in order to be able to tackle upcoming data-driven innovations properly.
Digital Innovation Hubs as entry ticket to the data-driven world
Digital Innovation Hubs help companies to make their business/production processes, products or services more competitive with the help of digital technologies. They offer access to the latest knowledge, experience and technologies to provide customers with the best possible support in dealing with digital innovations.
Economy extends its hand to Sustainability
The EU-H2020 project and all activities should be structured in such a way that they can be further developed and continued after completion in 2023. EUHubs4Data thus lays a further foundation for a competitive economy 4.0 in Europe.
Know-Center as Network booster
Know-Center has built up a large partner network over the years and is linked to numerous clusters, associations and federations from business and research, among others:
Project Fact sheet
Coordinator: Instituto Tecnologico de Informatica (Spain)
Consortium: 20 Partners
Project duration: September 2020 – August 2023 (3 Years)
Budget: € 12,5 Mio.
Website: https://euhubs4data.eu/