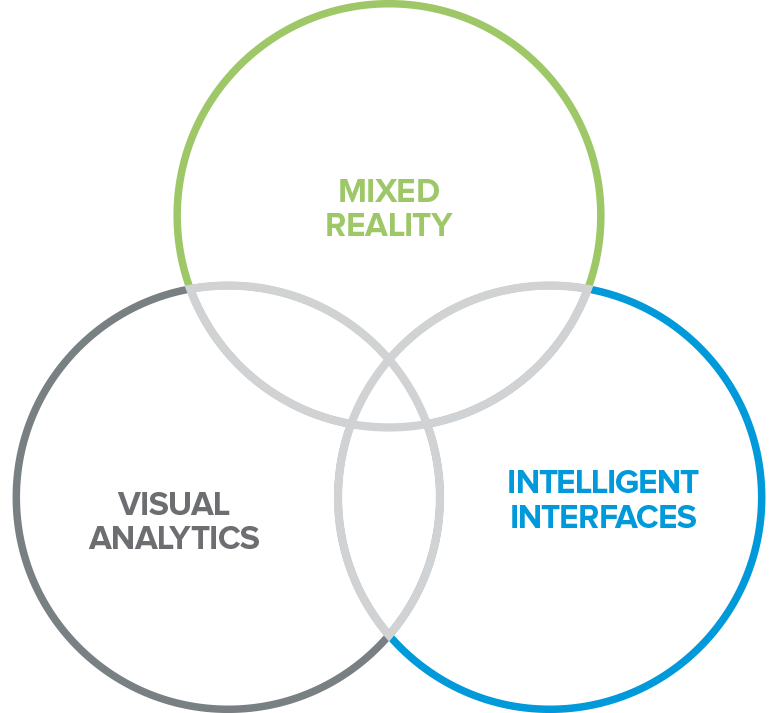 1
2
3
Research Areas
1
Assistive analytics
We investigate algorithms that observe and learn how users engage in visual data analysis.
Trained algorithms will guide the user in the discovery process within new domains.
2
Knowledge interfaces
We aim to investigate interfaces which support knowledge intensive tasks by presenting personalized information in a comprehensive manner.
We plan to develop a scalable framework addressing collaborative analysis and exploration of text and sensor data.
3
Immersive analytics
We plan to investigate immersive interfaces for search, analysis and communication using wearable technology.
We will develop a comprehensive set of tools and interfaces featuring multimodal interaction.
Research Competencies
Data and Information Visualization
Visual Analytics
Mixed Reality
Immersive Technologies
Human-Computer Interaction
User Interface Design
Interaction Design
User Testing and Usability Evaluation