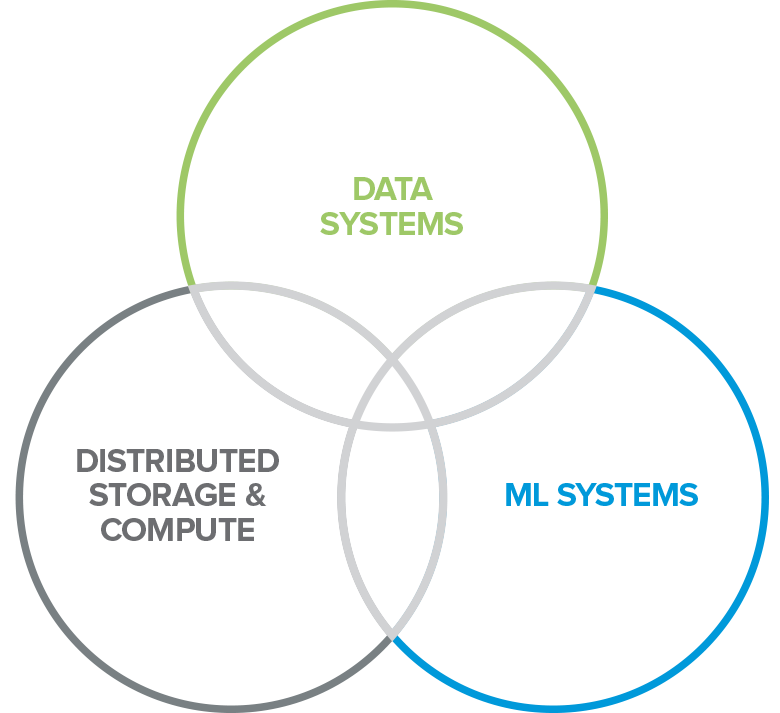 1
2
3
Research Areas
1
Declarative, Large-scale Machine Learning and Data Science
We are building SystemDS, an open source ML system for the end-to-end Data Science lifecycle (integration, cleaning, preparation, training, debugging, serving).
2
Domain-Specific Data Management
We intend to complement our systems-oriented research by applied research on data management and advanced analytics for specific domains and non-relational data models like time series, graphs, and semi-structured documents.
3
Data Integration, Cleaning & Validation for ML Workloads
We aim to investigate language abstractions for data integration, data cleaning, anomaly detection, as well as data validation and debugging for ML workloads.
Our Competencies
ML Systems for Data Science Lifecycle
Distributed Data Management
Cloud Data Platforms
Data Integration and Data Cleaning
Specialized Data Systems
System Architecture