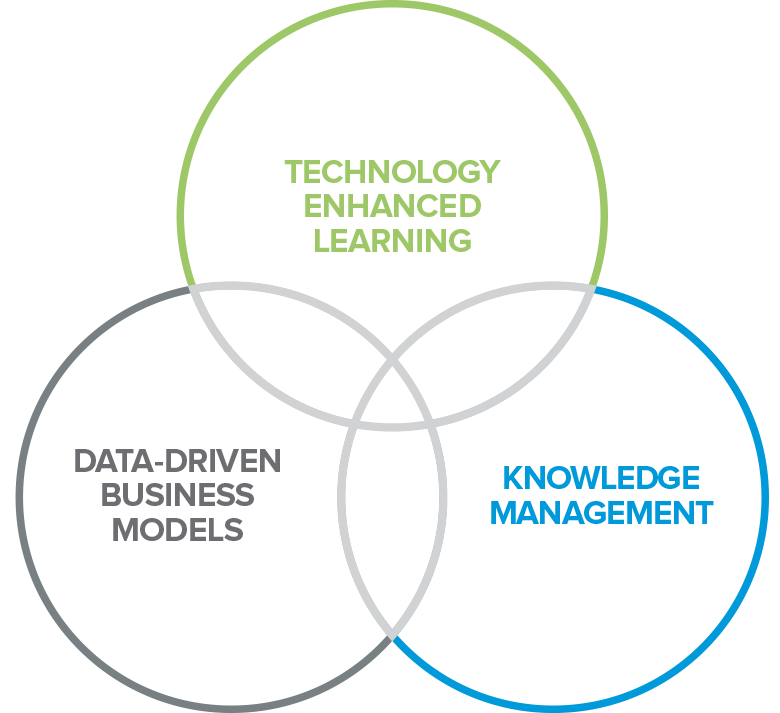 1
2
3
Research Fields
1
Data-Driven and Reflective Learning
We aim to transform workplace learning through technology and to connect learning at different organizational levels.
We explore the role of data within learning technologies, i.e. for learning analytics, reflection, and adaptive learning interventions.
2
Data-Driven Business Models
We aim to support the process of identifying data-driven business opportunities.
We build tools and a framework for data-driven business innovation. In particular, we study and co-design data platforms and markets.
3
Knowledge Sharing and Protection
We aim to examine the balance between sharing and protecting knowledge in intra-organisational collaboration.
We develop concepts and tools that allow organisations to choose and enact their knowledge sharing policies in light of privacy, confidentiality, and IPR considerations.
Research Competences
Business Model Innovation
Technologies for Learning in Organisations
Technologies for data-driven process and decision support
Technologies for knowledge management
ICT impact evaluation in organisations
User-Centric Design